Tax Planning That
Saves You Money
Hard Truth #1:
YOU'RE PAYING TOO MUCH IN TAXES!
I WANT TO TRANSFORM MY TAX BUSINESS AND MY CLIENTS'
LIVES FOR THE BETTER

FIND A CERTIFIED 
TAX PLANNER TO HELP YOU 
PAY LESS IN TAXES
Most tax professionals are
not tax planners.
They fill in the box and make sure you're compliant. Most tax
preparation is reactive—reporting last year's expenditures to
file the tax return and trimming tax costs where possible
using things YOU'RE ALREADY QUALIFIED FOR.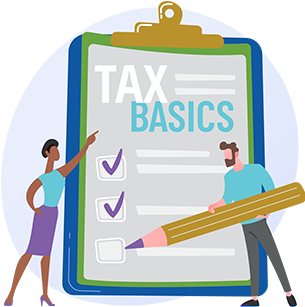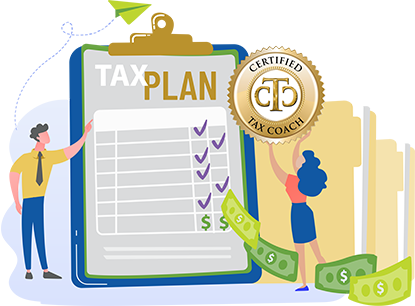 We're the tax planning pros.
Anyone can report taxes.
Certified Tax Planners REDUCE taxes.
In contrast, tax planning is proactive. A smart tax planner
works alongside a business to help them make the most
advantageous decisions and shifts throughout the year
that will add up to significant tax savings

Reduce your tax bill by 90%.
For over a decade, the American Institute of Certified Tax
Planners has been on a mission to help people save 80% to
90% on their tax bill.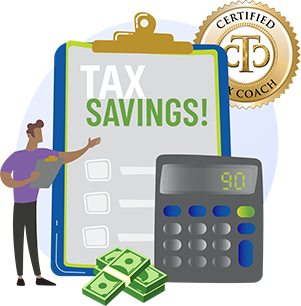 Fully following the U.S. tax code.
We are experts in the 77,000 pages of U.S. tax code cases
and regulations, and know how to qualify you for more of
the 400 possible tax deductions. Every piece of advice we
give you is supported by the U.S. tax code. You can stop
leaving money on the table out of fear of attracting the IRS's
attention.

Your FREE OR LOW-COST DISCOVERY SESSION will review your records to identify all missed opportunities and new areas for proactive tax savings.
Create a roadmap of the changes needed to generate the greatest tax savings.

We work with you to achieve these changes. You can even recoup taxes you've paid in previous years.
Meet our founder who wanted her clients to enjoy the same tax benefits
as big corporations.
Dominique Molina, CPA, MST, CTS
President and founder of the American Institute of Certified Tax Planners, Dominique pioneered instructional methods to teach Certified Tax Planners how to save their clients millions of dollars using court-tested and IRS-approved strategies.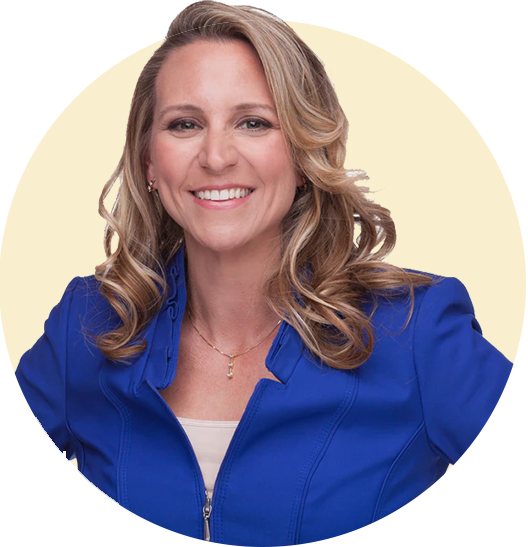 I WANT TO TRANSFORM MY TAX BUSINESS AND MY CLIENTS' LIVES FOR THE BETTER

FIND A CERTIFIED  TAX PLANNER TO HELP YOU PAY LESS IN TAXES
What Customers Are Saying
Everything I've spent on Certified Tax Coach — the upfront fee, the ongoing dues, etc. — is a fraction of what we've earned from learning the tax planning arena and selling tax planning services. The revenue jump has been incredible, and it has made a tremendous difference in our practice in NE Ohio. It allows you to open up a whole new world with your clients.
Tony Amatore
My biggest takeaway from this program is that I can transform my business. I do not have to kill myself anymore, I can increase sales a better way. The biggest mistake you can ever make is to not attend this academy. If you want to keep working crazy hours and be underpaid, never take this course. This was the best money ever spent! Had a great three days! Made great friends and look forward to working with everyone at CTC.
Pat Kolodziej
CTC
I just sold my first CTC engagement for $5,000.00 and already realize that I charged far too little. Next time I will do better (next time will be next week!!!) I probably would not have charged anything for the analysis. This is how I have done it for the last 25 years. My husband was surprised and delighted! I have already changed my copy of the Price list to start at $5,000 to $7,500 and higher.
Diane Porter
This academy was exactly what I need to take my business to the next level and build my dream practice. I learned so much from this academy and am so excited about putting them to use and helping my clients saving lots of money and help me achieve my own goals, make a lot more money, work less hours, spend more time with my kids, and do more traveling, ballroom dancing and community services.
Kim Bey
CPA, CTC
One of the hidden benefits of setting up your business as a partnership is the ability to use special tax allocations. Because a partnership is
Read More