Get ongoing support, training, and exposure.
You may have heard that Client Advisory Services is the latest trend in accounting. For well over a decade we've been teaching our members value pricing and service bundling around the niche specialty of tax planning, and we can help you build the business of your dreams. AICTP has a complete roadmap to guide you through this paradigm change in your business. 
Membership in AICTP gives you software, services, and ongoing support to help you better serve your clients, and increase your productivity.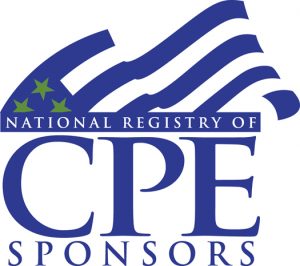 Ongoing Training
Receive advanced training in proactive tax planning strategies – AND GET CREDIT!
Participate in our monthly continuing education webinars through the courses in our Continuing Your CTC Education (CYCE) series. Not only will you keep up with the latest in tax laws, your continuing education credits will help you add to your bottom line! Be eligible for up to 48 hours of continuing professional education credits, which can all be acquired from the comfort of your own home or office, FREE as part of your membership.
Unlimited Support
Receive help from your peers across the country.
You'll find real-world expertise in our private online Certified Tax Coach community. Find support in your mission with Member Forums, and engage in conversation in our Mastermind Groups, where you can ask questions and exchange information, gain support, and find the answers to even the toughest tax and practice development questions.  
Case Study and Tax Research Assistance
AICTP hosts a monthly virtual meeting called the Case Study Call-In. Here members are able to get assistance and answers with their most difficult tax planning cases. Tax research questions on a variety of topics are also covered, including topics related to individuals, corporations, partnerships, estate planning, real estate, and retirement planning. On the Case Study calls, you'll be able to take advantage of having your A-Team of peers to collaborate with.
Being Part of Our Family
Part of joining the AICTP family is supporting each other and enjoying the journey you are on together. We offer quarterly virtual Member Mixers where you can just relax, have fun and share stories. You will receive quarterly Member Bulletins with helpful articles, member highlights and important dates to remember. It's an immersive experience, as we help one another to reach your goals and celebrate your accomplishments.
Annual Tax Planning Summit & Reunion
Your learning continues every year at our Annual Tax Planning Summit and Reunion. Held in cities like New Orleans, Memphis, Chicago, Sundance, Boston and San Diego, come together with your peers to learn new tax saving strategies from our vetted experts. We find companies who can provide important niche expertise and support services for your tax plans to help implement the most sophisticated strategies for your clients.
A favorite event is our Tax Shark Tank, where members get to work on an actual tax plan for a local business and pitch their findings to the business owner "Sharks." Getting feedback from an actual client can offer invaluable insights.
Be inspired in this supportive community and renew your enthusiasm as we celebrate all your successes at our Awards Gala. One of the best benefits of membership is learning how to have more time to enjoy life!
CTC Toolbox
The tools to grow your practice.
The CTC Toolbox helps you engage your customers in a more professional manner. This proprietary online database of templates, practice aids, and tools will enrich your business. Looking for an engagement letter, contract, checklist, or spreadsheet? CTC Toolbox has these and more.
You can also learn how to restructure your clients' payment arrangements into retainer agreements in order to ensure a regular, predictable income whether you're working or not. Everything you need to implement tax maintenance packages, including marketing brochures, contracts, and practice aids, for the purpose of determining pricing and benefits is covered in our AICTP Academy.
Marketing
Now that you've learned superior tax planning, it's time to build your business.
Gain exposure.
You'll increase exposure and gain leads by being included in our AICTP Tax Planner Directory, which matches business owners and Certified Tax Coaches.
Each month we highlight featured members around the country, providing online search optimization for your practice's website.
Software
Proprietary software helps support you in using what you've learned.
Our software helps support you in your planning by helping to streamline the review of your client's returns and exploring their opportunities. No DIY software can replace an in-depth education and real world practical application. We are proud to offer tools that help make your planning go faster and offer some automated reporting to help you with presenting your findings.
Program Value Calculator
Learn the value of the program.
Your enrollment fee pays for itself right away with your AICTP Certified Tax Planning Academy course materials.
Proprietary AICTP textbook "Year Round Guide to Proactive Tax Planning Strategies"
Access to our online library of tax planning self-study courses
Software subscriptions for Tru Tax Planner™ and Tax Price Builder™
Online Toolbox featuring practice aids, checklists, forms, and templates
Done-for-you marketing materials, including brochures, presentation materials, pamphlets, client letters and email marketing campaigns
Monthly Case Study tax research meetings campaigns
Monthly accredited Continuing Professional Education courses in tax planning strategies to satisfy annual licensing requirements.
FREE admission to the 2-day AITCP Tax Planning Summit & Reunion (not including travel or accommodations)
Affiliate discounts on practice management software, form-filing service, presentation materials, printing, and supplies
Listing on our national online AICTP Certified Tax Planner Directory
License for use of the CTC, CTP or CTS logos and designations