The accounting landscape is changing rapidly. CPAs and EAs are rethinking their strategies for practice management while moving from compliance to advisory services.
As firms look to provide more value to clients, many have introduced Client Advisory Services (CAS). It is one of the fastest growing segments in the profession.
The American Institute of Certified Tax Planners (AICTP) offers a full-service solution to developing CAS in your firm focusing on the specialization of tax planning. We offer proven methodology, guidance, and expert training that accounting firms need to develop and implement a tax planning approach to attract and engage clients.
AICTP provides a true roadmap for shifting your business model to support advisory centered client relationships through tax planning and value pricing. Combining a 3-day in-person academy with online training, monthly webinars, mentoring, and mastermind groups, we guide you every step of the way in transforming your business. The end results are working fewer hours, recurring revenue, and higher income.
Founder and CEO Dominique Molina has been an industry leader in teaching value pricing along with the advanced tax planning strategies that the ultra-wealthy and Fortune 500 companies use to reduce their taxes to almost zero. Dominique has developed a set of keys to unlock the doors to your ideal tax business. They are being used by licensed accounting professionals across the country through the Certified Tax Coach program.
AICTP is happy to share 10 of these keys right here with you.
KEY 1: Access to Resources
Running a business requires resources. This quickly becomes a realization when you leave the comforts of a big firm to go out on your own. It's tough keeping up-to-date on education. Finding good classes is a challenge, not to mention finding the time to attend classes. On top of that you, need to figure out marketing and pricing materials. And forget about tax research software and a legal library – at the end of the day most small tax business owners just can't afford "big firm" resources.
To overcome these hurdles, AICTP provides training and prepared marketing materials. It starts with a 3-day tax planning academy. We use modern styles of instruction that allow you to instantly understand, retain, and put to use all the available information in high-level tax planning. Our training features live case studies which are real life tax plans that allow you the "hands-on" training typically only offered at large national CPA firms. Monthly ongoing education, included with your membership, and research resources give you access to benefits typically only found in large firms, including all your annually required continuing education credits.
KEY 2: Billing Premium Fees Up Front and Year-Round
Getting beat down by your clients? On more than one occasion, we've heard from tax advisors that they charge less than H&R Block! Even when competing with low fees, you find yourself constantly begging people to pay. Bounced checks and never knowing when money will come in feels like constantly walking on pins and needles, wondering if and when you can pay your bills. Sure, tax season windfalls are nice, but not knowing from year to year if you'll survive until next season is an uncomfortable position, to say the least!
Instead, use AICTP's strategies to make low paying clients a thing of the past. You'll learn how to present your value to your clients, and leave them wanting to pay you more because of what you have to offer. Hundreds of forms, templates, contracts, and engagement letters included in the program will prepare you to convert inquiries into lucrative engagements. Our unique system of billing teaches you how to convert annual clients into monthly recurring revenue, granting you more freedom, flexibility and security as a business owner.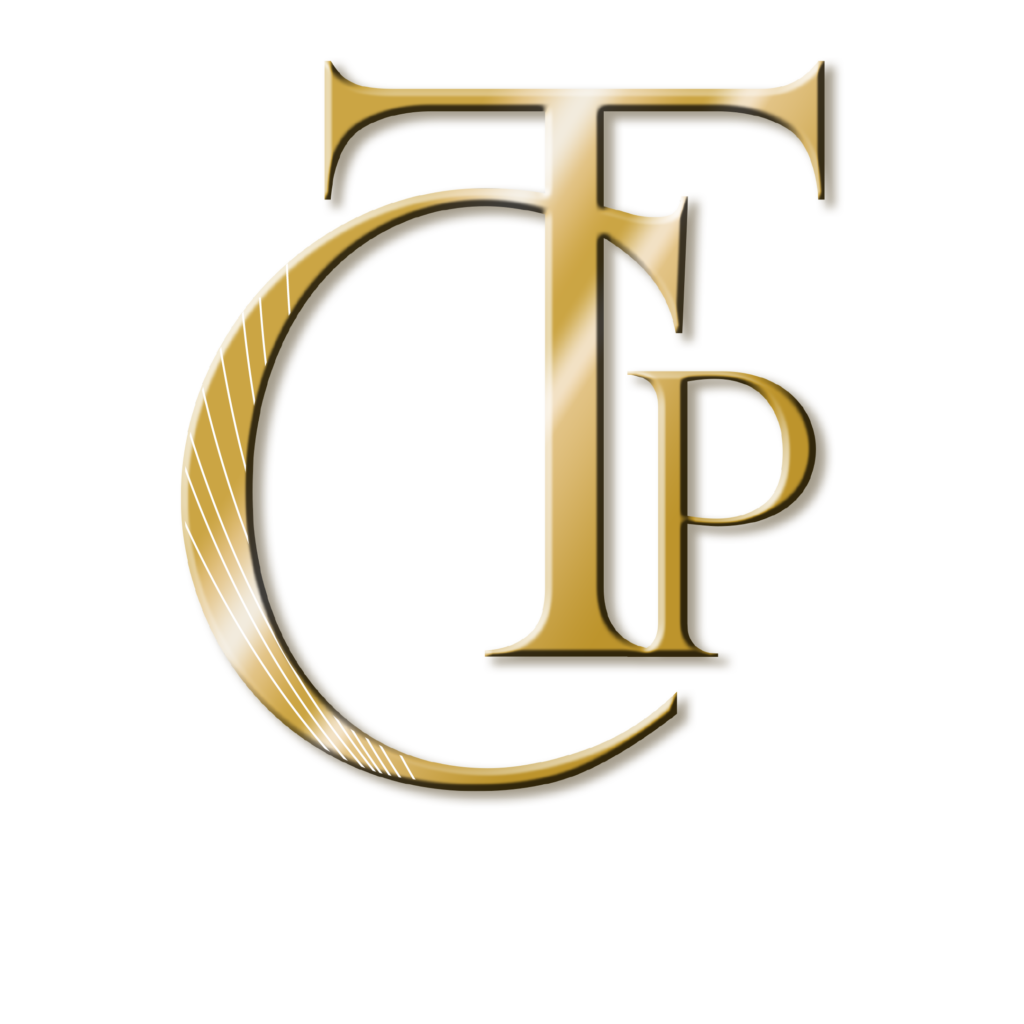 Become a Certified Tax Planner! Fully immersive year-round training and guidance on how to implement sophisticated tax planning strategies. Drastically reduce your clients' taxes and earn premium fees!
KEY 3: Systematize Your Office
If you don't have a process for handling tax work, intake, or maintaining your clients, chances are you're missing important opportunities. In fact, if you're lucky, you may have just enough time to talk to your clients ONCE outside of tax season. It makes delegating impossible! At the end of the day, you may find it takes longer to get help from staff than to just do the work yourself.
Forget about trying to re-invent the wheel! The American Institute of Certified Tax Planners will teach you the systems you need to free up your time to work only on the things you truly love to do. We take you by the hand and show you a blueprint for how to handle a new prospect all the way from the first call of interest to creating the plan, delivering the plan, and converting that plan into monthly recurring income.
KEY 4: Network of Elite Peers, Message-boards, Masterminding
The obstacle of doing it all alone completely disappears once you become a Certified Tax Coach. Once you become certified, you instantly upgrade your peer group by joining a national network of professionals, all with the common goal of improving their business. We connect through our monthly masterminding meetings and social networking message board site for members only. Doubting yourself becomes a thing of the past once you have an elite group of tax planners with which to collaborate on ideas.
KEY 5: Replace Your "D" Clients
Have you ever realized that you don't even like some of the clients you're working for? Perhaps you have people notorious for delinquent bills or sloppy paperwork. You may have experienced abuse by clients who think everything is an emergency, yet continue to work with them because you fear losing the income their work provides.
You can leave those "D" clients in the dust once you have access to a steady stream of new clients all waiting for your next available appointment. The Certified Tax Coach Directory gives you access to clients who are searching the internet for your services. Plus, our method of evaluating your existing clients will help you identify the right ones to approach for tax planning. Having a pipeline full of prospects is one of the keys to transforming your business and ensures that you only work with "A" clients who meet your requirements.
KEY 6: Let the Clients Buy
If you find yourself constantly trying to sell to bring in new clients, you're probably not using the sixth key to transforming your practice. Advertising, telemarketing appointment setters, and coupons are the commonly used methods of reaching and selling to potential tax clients. Frankly, it's rare to find a tax professional that enjoys selling. But at AICTP, members use our proprietary system for "letting the clients buy" and this is the key to having a waiting list of taxpayers willing to do anything to work with you. Once you have a waiting list, it's easy to get rid of your low level clients, or bring in new work as you build your firm, all without selling or using outdated methods of meeting new clients.
KEY 7: System for Delegating
Entrepreneurs are known for wearing all the hats in the business: receptionist, preparer, reviewer, even the janitor. But doing it all yourself can be a huge mistake. That's not to say that you can't have a small elite practice — but this becomes even more feasible when you have a smaller number of clients all paying premium fees year-round. AICTP provides the tools you need to leverage your time and focus on higher level work.
KEY 8: Even Workflow Throughout the Year
Most tax professionals are skeptical that they can ever escape the pressure from deadlines. But there are Certified Tax Coaches across the country doing it in their businesses. The key to making that happen is to convert your clients to monthly recurring work and revenue — it's all packaged for you and available in a step-by-step plan through the Institute. When clients are trained to work on your terms, you are free to control your own schedule. This means if you don't want to work 70-hour work weeks, you just don't.
KEY 9: Express Your Creativity
Let's face it, there's only so much fun in putting the right numbers in the right boxes on the right forms while you're preparing tax returns. But tax planning is fun! It gives you a chance to think outside the box and think proactively rather than reactively. It lets you offer your clients incredible savings, and be a positive force for change in their businesses and their lives. You are no longer offering a commodity service, but providing a unique expertise. Changing the focus of your practice to tax planning can cause you to fall in love with your business all over again. Certified Tax Coach teaches you what you need to know to build a lucrative business focused on tax planning.
KEY 10: Designation and Accountability
Are you dissatisfied with the "Same as Last Year" phenomenon? Your practice will remain the same year after year until you decide to DO SOMETHING DIFFERENT. Only then can you expect a different result. The American Institute of Certified Tax Planners gives you the plan AND the accountability to make REAL change in your business. You get the benefit of wearing the title of Certified Tax Coach, Planner or Strategist, so your clients and prospects will SEE you as different from all the rest.
AICTP has everything you need to migrate to a Client Advisory Service based business. The combination of value pricing, expert education in a highly valuable and desired service in tax planning, with year round guidance and support from professional peers and mentors, offers you the perfect solution to transforming your business AND your life!  
AICTP is the only membership-based organization providing this kind of education, tools, and accountability to help you build the business of your dreams. Find out more by visiting www.CertifiedTaxCoach.org.
Want to hear more about our philosophy? Watch our FREE Masterclass.